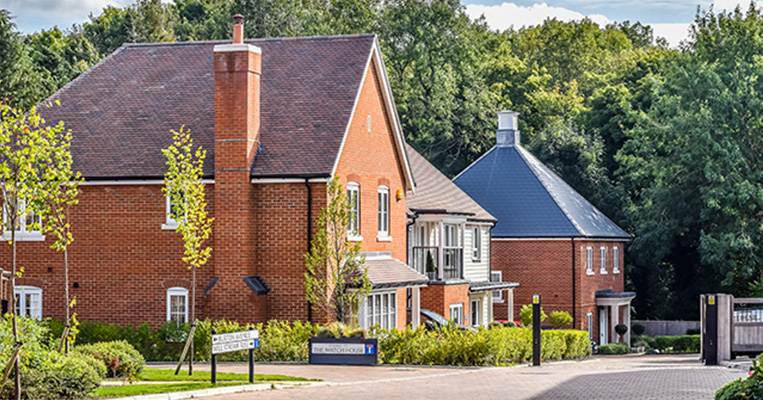 Published on 20th December 2019
Your 2019 property round-up
2019 has been another busy year for the Gateway Group. We look back at the UK market over the last 12 months.The UK property market and political landscape were inextricably linked throughout 2019, with Brexit uncertainty yet again dictating performance. We learned which UK cities had recorded the fasted rise in rents and where to find the top ten property hotpots in the country, including the town of Berkhamsted, Hertfordshire, which came out on top with an average rise of £33,875, according to property website Zoopla.
Gateway Today will be back in 2020. Until then, we'd like to wish you a Merry Christmas and a Happy New Year from everyone at the Gateway Group. National house prices increased at their slowest annual rate for seven years (since 2012).
Slow growth in property prices
Brexit uncertainty was the main reason for this, resulting in a decline in growth in London and the south in particular. Houses prices fell in four of nine English regions, reported The Guardian. The biggest decline was in the north east of the country, where a home's average price dropped by 2.9% over the year. The north east remains the cheapest area for home buyers, and London the most expensive.
Before the December General Election, experts had predicted the slow growth to continue into the first half of 2020 at least. Since the result, we are hearing talk of the market bouncing back and forecasts of a jump in transactions, although trade negotiations with the EU will no doubt dominate the headlines, and determine the health of the market, for some time yet. There have been encouraging signs recently for the housing market, including the emergence of lower mortgage rates.
Research by property website, Zoopla, published in the last quarter of 2019, identified three UK cities with the fastest rising rents.
Where rent is rising fastest
Nottingham, Leeds and Bristol headed up the list, with Aberdeen recording the biggest fall (impacted by a weaker oil and gas industry). Renting was also cheaper in Coventry and Middlesbrough.
The Zoopla report suggests that UK tenants pay nearly a third of their earnings on rent on average – up by about 2%. Typical rent paid each month remains highest in London, followed by Oxford, Brighton and Cambridge.
Despite a stalling UK market, there were clear property winners. In July, Zoopla revealed the top hotspots: the towns in Britain that had performed the best.
Top ten towns for property
Homeowners in Berkhamsted, Hertfordshire, saw their property value rise by an average of £33,875 between January and July 2019 – from £683,356 to £717,231. The town of Leatherhead, Surrey, performed the worst in Britain for property price growth. Homes lost £16,309 on average during this period. The West Midlands was the best perming region. Close to Gateway's headquarters, Epping and Billericay also fared well, as did the neighbouring county of Hertfordshire overall.
Top ten towns for property value increases
(based on January to July 2019 figures)
Berkhamsted, Hertfordshire
Reigate, Surrey
Epping, Essex
Billericay, Essex
Winchester, Hampshire
Bushey, Hertfordshire
Ware, Hertfordshire
Godalming, Surrey
Uckfield, East Sussex
Waltham Cross, Hertfordshire